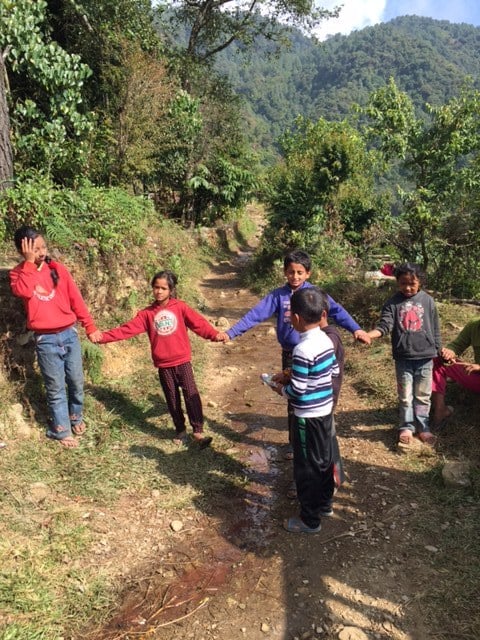 Street Tax
Three times up the trail I got stopped by kids who joined hands, sang a prayer (I believe), and wouldn't let me pass until I paid a small donation. The prayer must have worked beacuse it kept me safe.
Teahouse Common Room
At each one of the teahouses (camps along the trail) you'll find a common place with a fire and a kitchen near by. This was the common area at high camp.
Side Note: Teahouse rules state the fire doesn't start until 4pm, but the temperature was in the 30s so we decided to collect the firewood you see here instead of freezing to death.
Before Sunrise (High Camp)
Brocken Spectre
The spectre occurs when the sun shines behind you and projects your shadow on mist or fog. Once the sun meets the cloud, it creates a rainbow or halo around the shadow.
I know it's hard to tell, but I promise it occurred!
A Parting Shot
My British family who let me tag along since I was trekking alone.
Click through the above pictures of the trek.